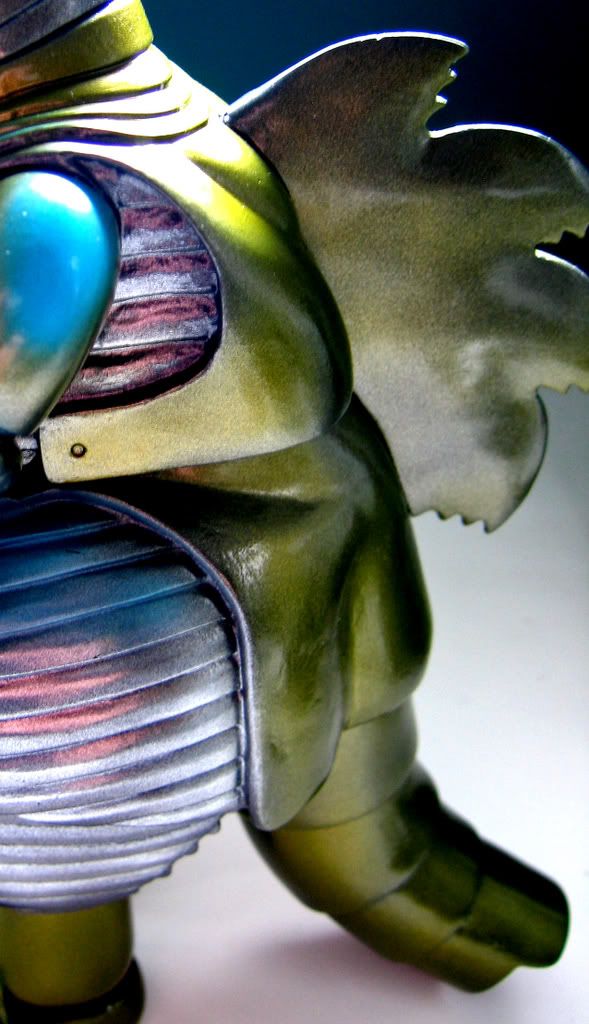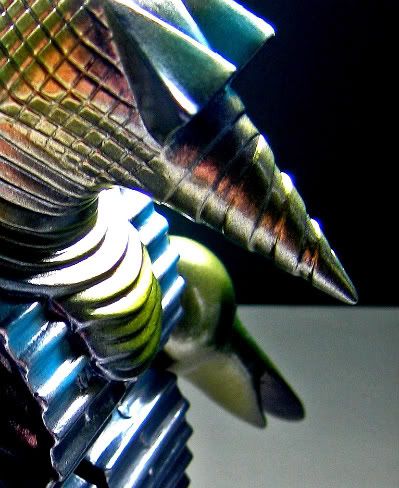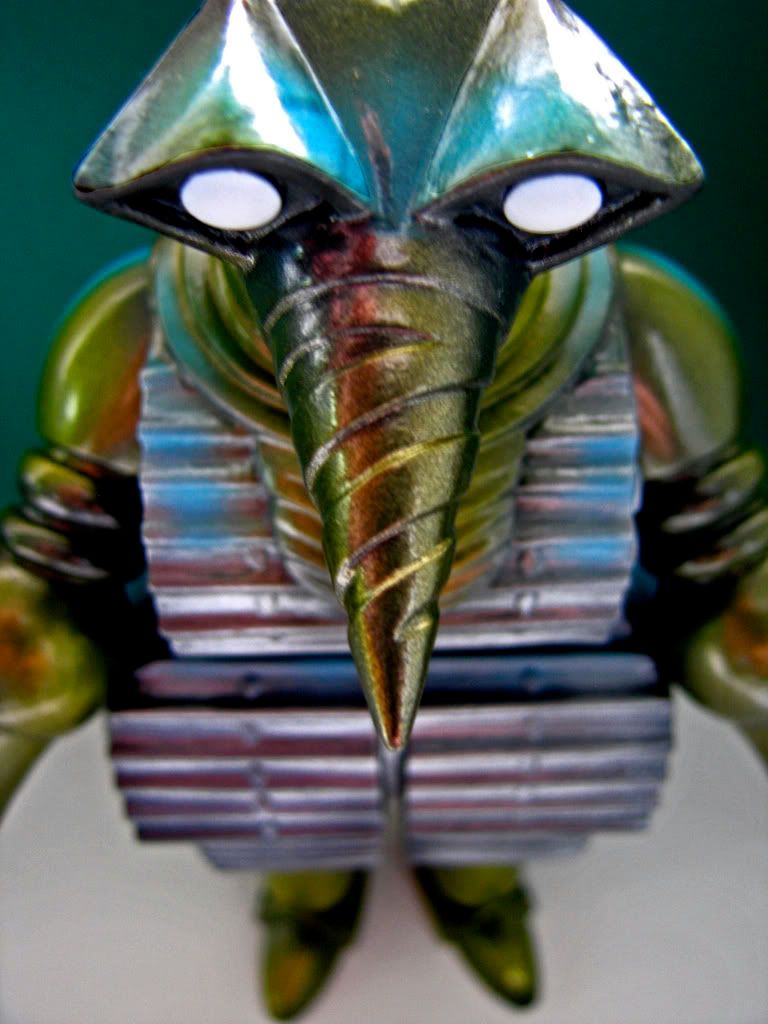 This figure is based on Mogera モゲラ (Moguera) from the 1957 movie "Earth Defense Force" (Chikyū Bōeigun 地球防衛軍) which was released in the US as "The Mysterians."
This is a "garage" kit made entirely of hard vinyl, except that the antenna are metal (I have installed them straight, rather than bent forward, to avoid breaking them), and the clear lower steam-shovel scoop jaw (which I have not installed) is made of clear plastic. Except for the antenna and the jaw, it came fully assembled and painted. It is about 10 inches tall with the antenna.
Designed by Toru Oishi 大石透 , about 30 of these were made for sale by Marmit マーミット in 2006. (You can read a lot more about Toru Oishi and his kaiju modeling career
here
.)
商品名:リアルソフビキット モゲラ  <特撮映画『地球防衛軍』より> シリーズ名:リアル ソフビキット マーミット リアルソフビキット モゲラ。 通販限定アイテ ム です。 大きさは約25cmです
Photos © 2010 Geozilla Omni-Monster. All rights reserved.